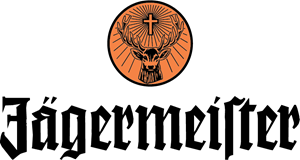 ENTRADA: 5€
Si la música es un arma, ellas son el gatillo!
Rita Sedas, Synthetique, Katari y Ana Moreira son 4 voces disidentes a difundir inquietud. Juntos forman la banda ANARCHICKS, Lisboa que reproduce un sonido influenciado por el punk rock.
La banda nació en el verano de 2011 y su primer EP "Look what you made me do" fue editado en 2012. El año siguiente fue muy importante y culminó con la edición de su primer álbum "Really ?!". En el verano de 2013 la banda marcó presencia en el escenario principal del Super Bock Super Rock, donde tocaron a miles de personas y compartieron escenario con Johnny Marr y Arctic Monkeys.
En el mismo año, la banda tocó varios conciertos, en particular con la banda brasileña CSS – Cansei de Ser Sexy y el Festival Francés Masculin / Femenino curado por Peaches.
En 2014 la banda marcó presencia en el Theater der Welt (Alemania), y en La máquina del Moulin Rouge en París, en un espectáculo insertado en el International Womens Day.
En el año 2015 lanzaron el Ep "We claim the right" y en 2016 editaron su segundo álbum "We claim the right to rebel and resistencia" que obtuvo excelentes críticas por parte crítica especializada.
En abril de 2017 lanzaron su 3º EP, "Vive la Ressonance", que se encuentra disponible en todas las plataformas digitales. Este último EP tiene una sensación más experimental, explorando nuevas vías, incluyendo un cover de los Beatles 'Helter Skelter', una canción cantada en portugués ( 'inmortales') y tres nuevas canciones.
Los conciertos de Anarchicks son un tiro único de energía y rock n roll!