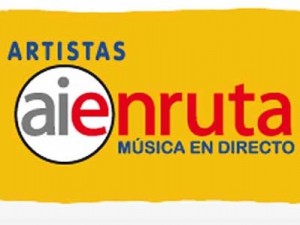 [video-item url=»https://www.youtube.com/watch?v=MHsvj6YbCao» width=»400″ height=»250″][/video-item]
Entrada anticipada: 8€          Taquilla:10€                          Puntos de venta: ELEPE
THE MILKYWAY EXPRESS
The Milkyway Express presenta en Vigo su tercer álbum, «Perrorosa» (Meridiana, 2014). Un disco que, según la revista Ruta 66, que apadrina la gira de la banda, «sitúa a la formación como referencia estatal del mejor rock americano que se puede facturar».
Tras la excelenta acogida de su anterior trabajo, «One Day In Summer», que les llevó a actuar en citas como Territorios Sevilla, BluesCazorla, Monkey Week o el Festival Internacional de la Isla de Blues, y compartir escenario con artistas como Iggy & The Stooges y Otis Grand, la banda entrega un nuevo y brutal cancionero enraizado en el blues y el southern rock. Raíces por las que The Milkyway Express han recibido elogiosas comparaciones con nombres míticos como Creedance Clearwater Revival y Allman Brotheres, o colegas más próximos en el tiempo como Gov't Mule.
Pero en este tercer álbum también encontramos un acercamiento, nada casual, a la piscodelia y a los sonidos afilados de Alice In Chains y The Cult, por citar solo dos ejemplos que canciones como «Goodnight Butcher» te traerán a tu aturdida cabeza.
«Perrorosa», que así se llama el LP, ha sido grabado a caballo entre los Estudios Sputnik y el Estudio La Mina, con producción de Jordi Gil. El disco ha contado con las colaboraciones de Pedro de Dios (Guadalupe Plata, Pelo Mono), Gonzalo «Big Papa» Girón (La Mula), Juanito Makandé (El Canijo de Jerez, Tomasito) y el compositor y arreglista Rafael Cañete (que ya realizara arreglos de cuerda en el celebrado disco «Presidente» de Sr. Chinarro).